Great Falls Emergency Services receives Mission Lifeline award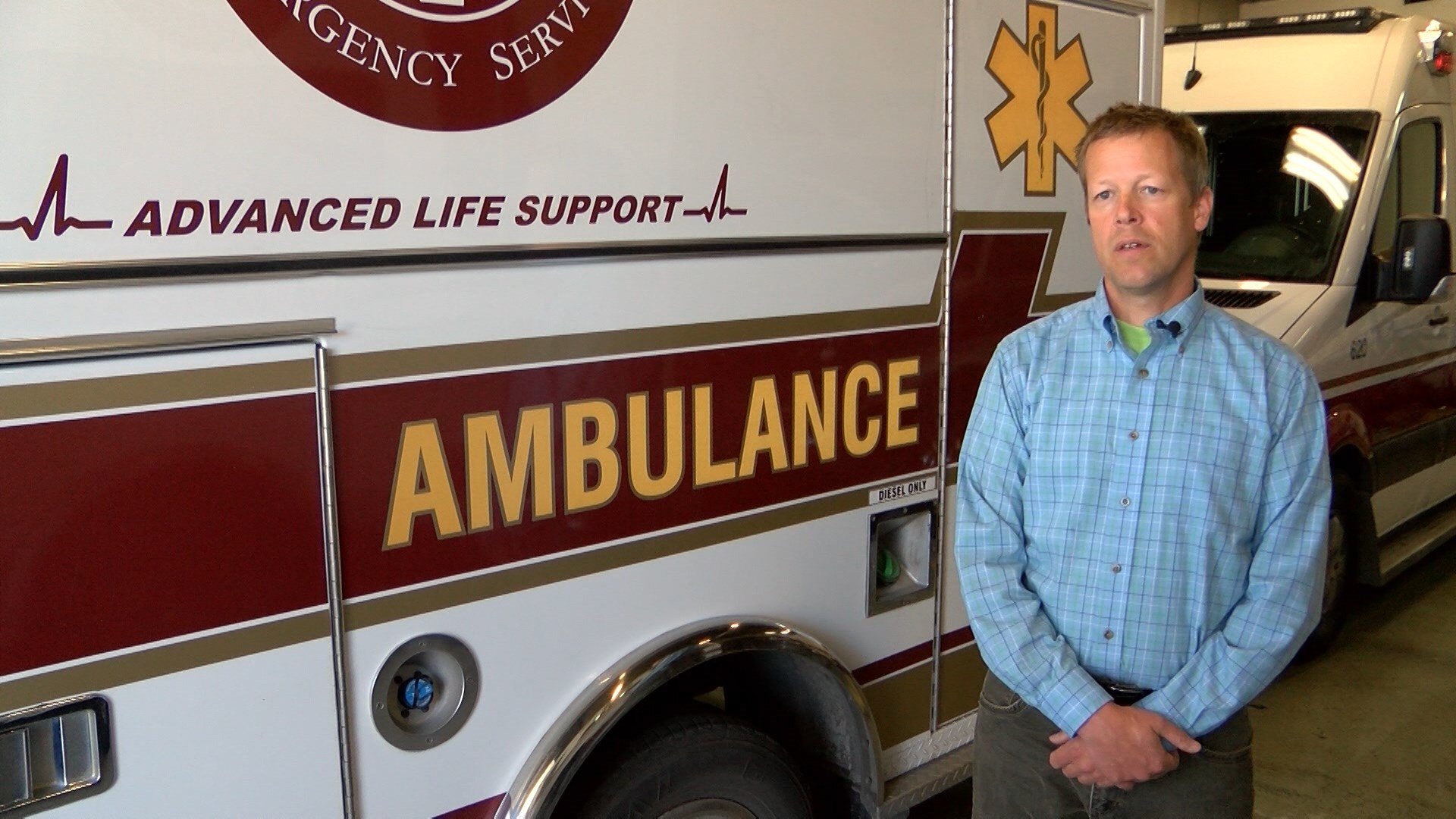 Great Falls Emergency Services recently received an award from the American Heart Association for its "Mission Lifeline" effort.
GFES was recognized with the organization's "EMS Gold Award" for improved treatment for patients suffering from severe heart attacks.
"Mission Lifeline" seeks to save lives by closing the gaps that separate patients from timely access to treatment.
GFES uses an ECG machine that monitors the heart so emergency responders can send the results to the hospital before they arrive.
Manager of GFES Justin Grohs says using the ECG machine gives ER doctors and nurses vital information to help save lives.
"We have known that the medics here in Great Falls do a really good job with the cardiac patients and with Myocardial infarction patients. We work very closely with the cardiologist in the ER and we have been pretty happy with how it has been going the last several years. This is a nice official recognition for the excellent work they are doing with these Myocardial infarction patients," Grohs said.
Grohs says it's a team effort with the rural fire departments, Great Falls Fire Rescue, and Benefis Health Care that made the award possible.
first-responders-honored-during-national-ems-week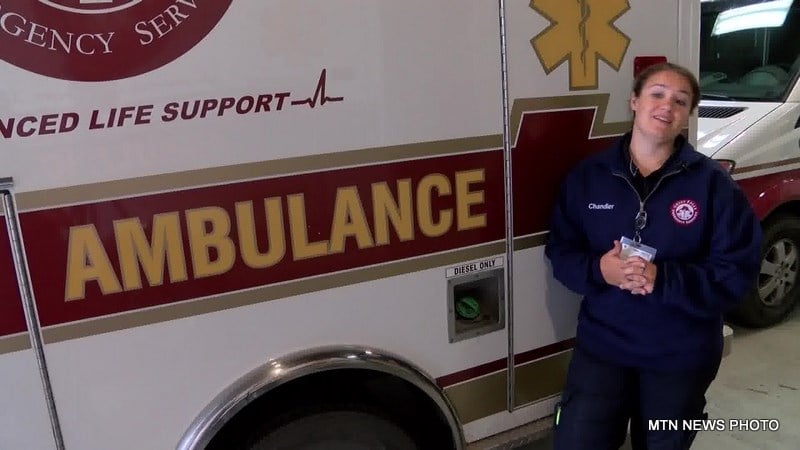 Emergency Responders urge drivers to yield

Great Falls Emergency Services Personnel Receive State Awards

March 09, 2011

City of Great Falls, Montana:


Great Falls Emergency Services' (GFES) EMTs, Joey Zahara and Steve Maestas received prestigious Montana 'Star of Life' awards from the Montana EMS Association (MEMSA) on Feb 3rd in Helena. This special honor recognized the dedication of ambulance services professionals in the State of Montana.

EMT Zahara was honored for the role he played during a technical EMS rescue after an individual fell into a well and became injured. Zahara is known for his attention to detail and his demonstrated professionalism. Four of the 5 years, he has been a GFES EMT. He also has EMS experience with Cascade County Search and Rescue and Gore Hill Fire-Rescue. Currently Zahara also serves as the Teton County Fire Chief.


Steve Maestas received his Star of Life award because of his consistent and excellent service to the City of Great Falls and other Cascade County communities. Steve is a hard worker, and is quick to volunteer to respond on an emergency call or routine transport. He has a long 15 year track record as an exemplary EMT serving the U.S. Air Force until 2003. He has worked for GFES since 2004. Recently while transporting a pediatric patient who was experiencing an acute psychological emergency, Steve and his partner came upon a semi-truck roll-over that was located on a mountain pass during severe winter conditions. Steve and his partner managed care for the truck driver while simultaneously dealing with their pediatric patient. During another call, Steve and his co-workers successfully managed a nearly fatal, multiple stab wound victim after a domestic assault.

Says Dave Kuhn, Owner of Great Falls Emergency Services, "I am so proud to see the State of Montana recognize our EMTs win the prestigious Star of Life awards. They represent all the deserving paramedics and EMTs at Great Falls Emergency Services who also demonstrate dedication and love for the work they do everyday".

In addition to providing 9-1-1 emergency paramedic response and paramedic non- emergency transport, Great Falls Emergency Service also offers disaster response, special event medical standby and basic life support services as well as, long distance ambulance transport for the residents of Great Falls and Cascade County, Montana.

The State Association, MEMSA works to promote the professionalism of the EMT and to enhance public awareness of Emergency Medical Services through quality education, injury prevention and community wellness.